Traffic Light Module by Bits4Bots
Regular price
Sale price
$9.99 USD
Unit price
per
Sale
Sold out
10mm red, yellow, and green LEDs on a traffic signal shaped PCB. Designed to have the same physical features of a traffic light with 4 pins.
What is it?
Traffic light shaped printed circuit board module. Great for Arduino, micro:bit, Raspberry Pi, and other development boards.
Why did you make it?
To add a working traffic signal to electronic projects, STEM kits for kids, and microcontroller learning.
What makes it special?
Its unique shape and large easy to hold circuit board for ages 8+
It has x3 10mm LEDs (1 Red, 1, Yellow, 1 Green). Each of these LEDs can be driven from one of the IO development board pins.
For micro:bit use P0, P1, and P2 for the connections between the LEDs and the IO pins. Arduino can use any digital IO and likewise for Raspberry Pi's.
Share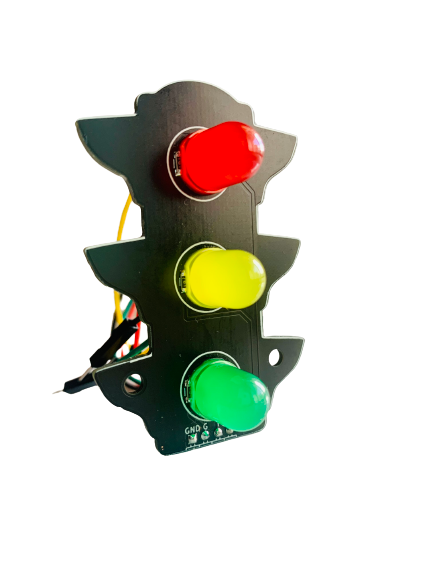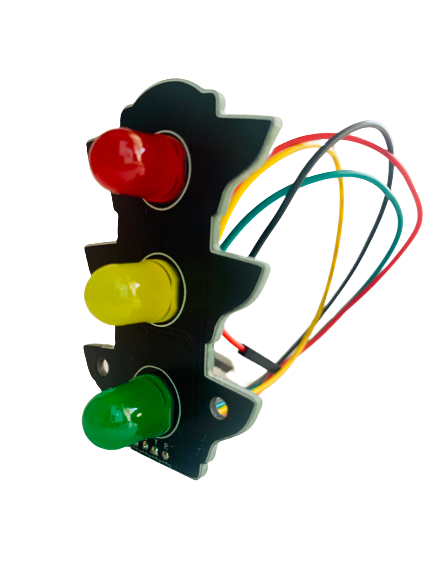 Blast Off Balloon Rocket
Classroom Set (25)