Star Proto Solder Board 132 Tie Points (2 pcs)
Regular price
Sale price
$4.99 USD
Unit price
per
Sale
Sold out
What is it?
Star shaped perf solder board. 5 mounting holes. 132 tie points for a wide range of DIP and electronic components.
Why did you make it?
Provide a fun shaped solder board to the electronics world (both fun loving electronic enthusiast and kids) and to interest the next generation of STEM careers.
What color is it?
Yellow
How is it made?
Base Material: FR-4
Layers: 2
Dimension: 55.3 mm* 53.1 mm
PCB Qty: 2
Delivery Format: Single PCB
PCB Thickness: 1.6
Impedance: No
PCB Color: Yellow
Silkscreen: White
Outer Copper Weight: 1
Gold Fingers: No
Flying Probe Test: Fully Test
Mounting Holes: Yes
Material Type: FR4-Standard Tg 130-140C
Paper between PCBs: No
Share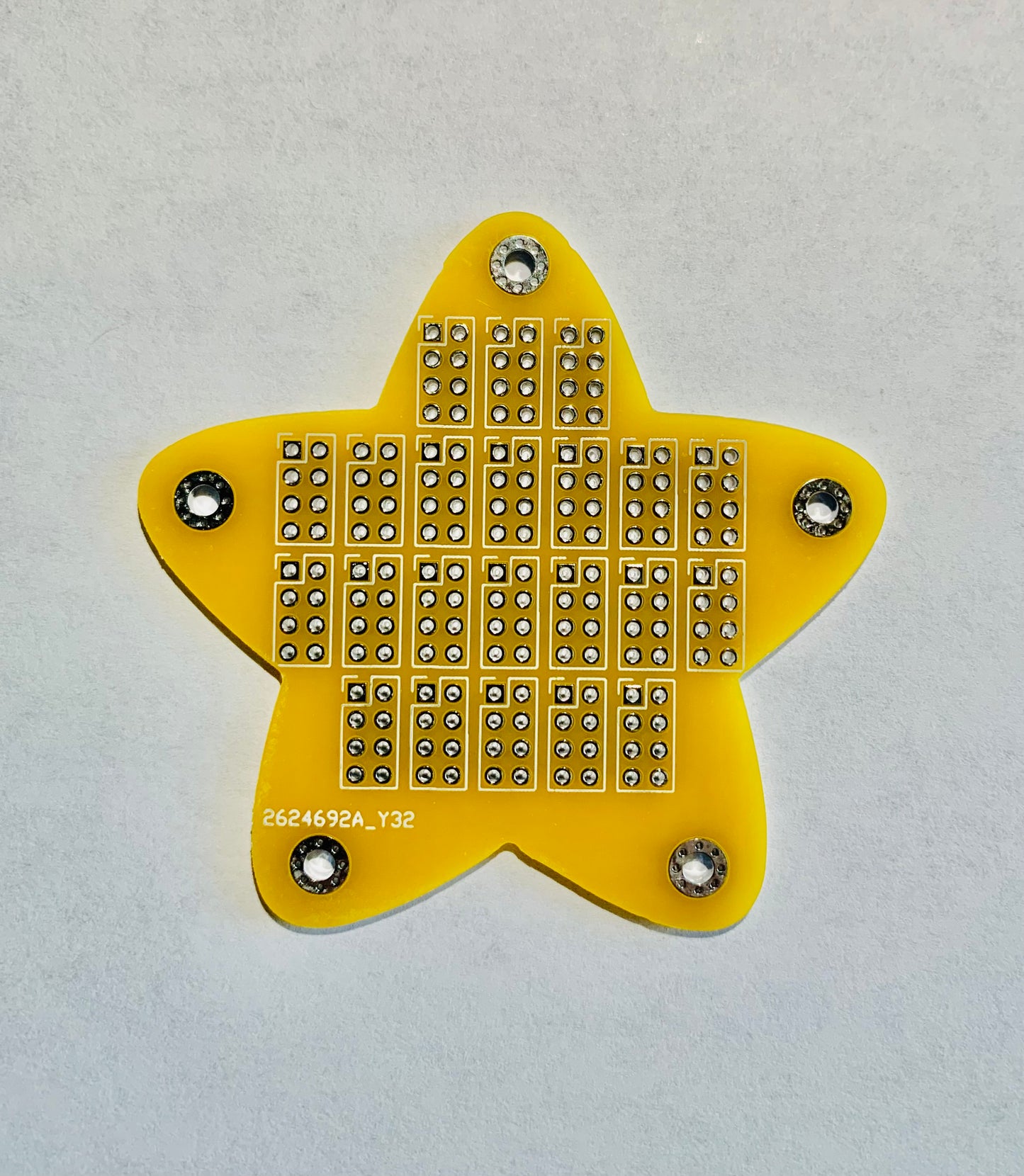 Blast Off Balloon Rocket
Classroom Set (25)