Solder SMT kit: LED Water Flow Light Electronic DIY Kit - NE555 & CD4017
Regular price
Sale price
$6.29 USD
Unit price
per
Sale
Sold out
Description: Surface mount soldering kit
Board size. 53mm*19mm
Supply Voltage: 2.5V - 14 .5V
This package is mainly decimal counter circuit and circuit generated by the clock , from the core of the self-excited NE555 multivibrator power through R2, R3, R4 charge the capacitor C1, C1 started when charging , NE555 2 feet still in low, so the output pin 3 goes high when power through R2, R3, R4 to charge C1 to 2/3 of the supply voltage , the output pin 3 level from high to low , NE555 conducting internal discharge , capacitor C1 through R4, R3, NE555 7 feet discharge until the voltage across C1 is less than 1 /3 of the supply voltage , NE555 and 3 feet level from low to high .
C1 and charge again this cycle oscillations formed . Charging time : 0.695 (R2 + R3 + R4) C1, discharge time : 0.695 (R4 + R3) C1, R4 can be adjusted to control the output frequency of the oscillator , the oscillation clock signal is applied continuously NE555 CD4017 14 feet , the output terminal 10 is connected with the CD4017 10 LED, when the output terminal 10 turns CD4017 generated clock signal is applied at a high level , the D1 - D10 are sequentially lit to form a water -light effect .
You can adjust the flow rate adjustment R4 LED lights.
No paper instructions. Many assembly videos available online. Follow us on TicTok at Bits4Bots LLC to see ours.
Share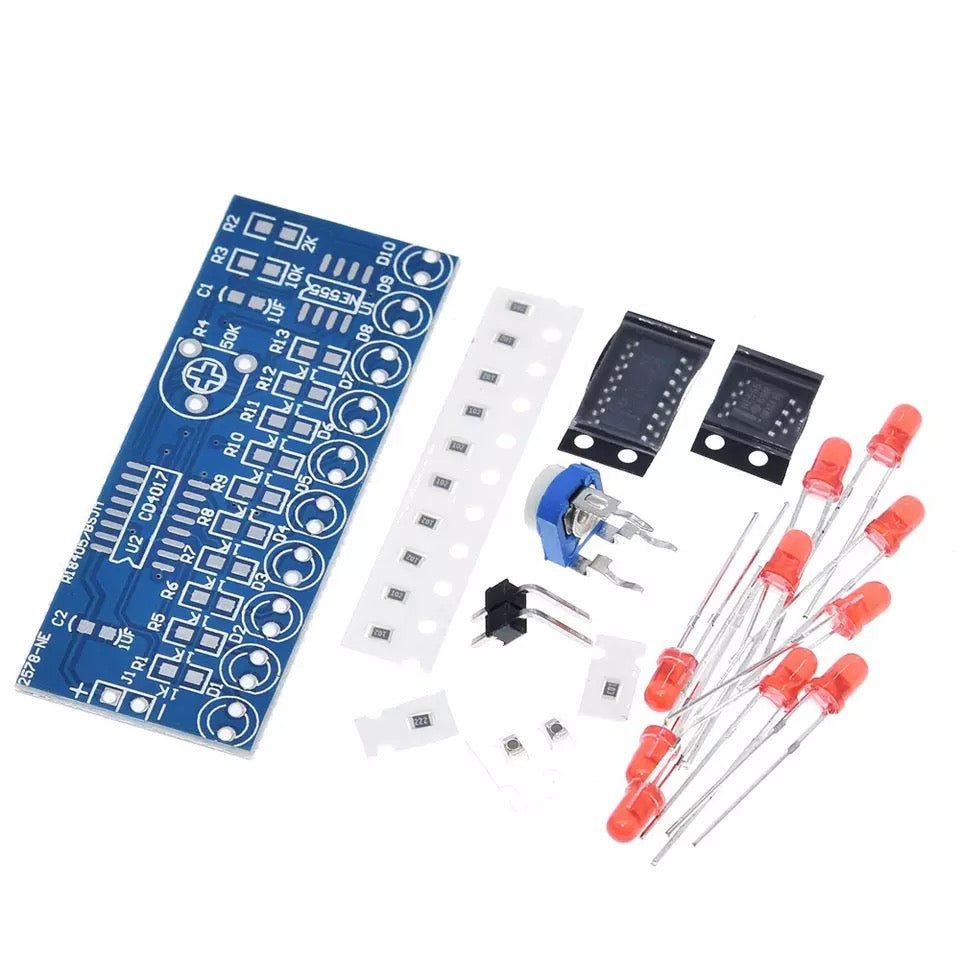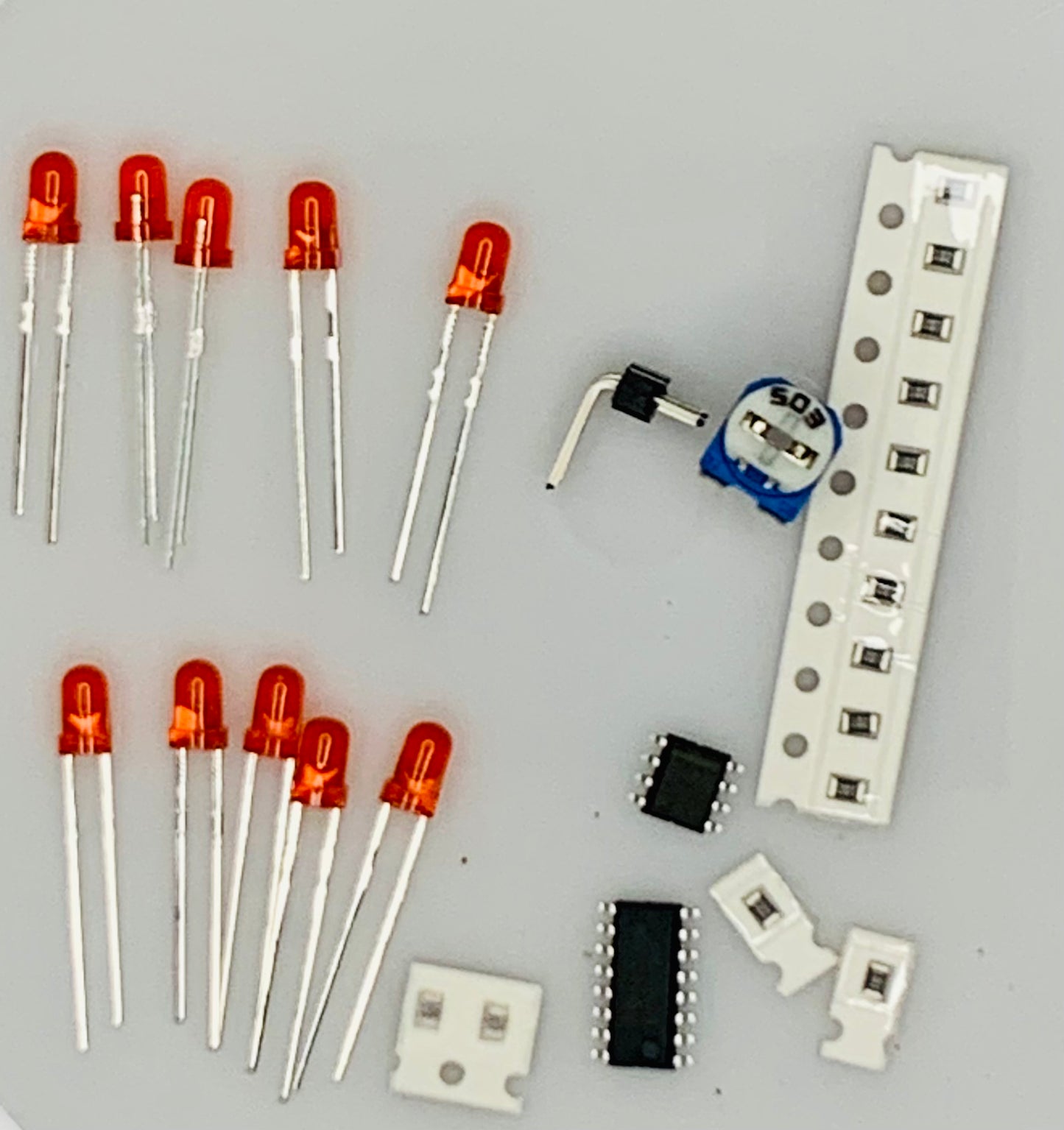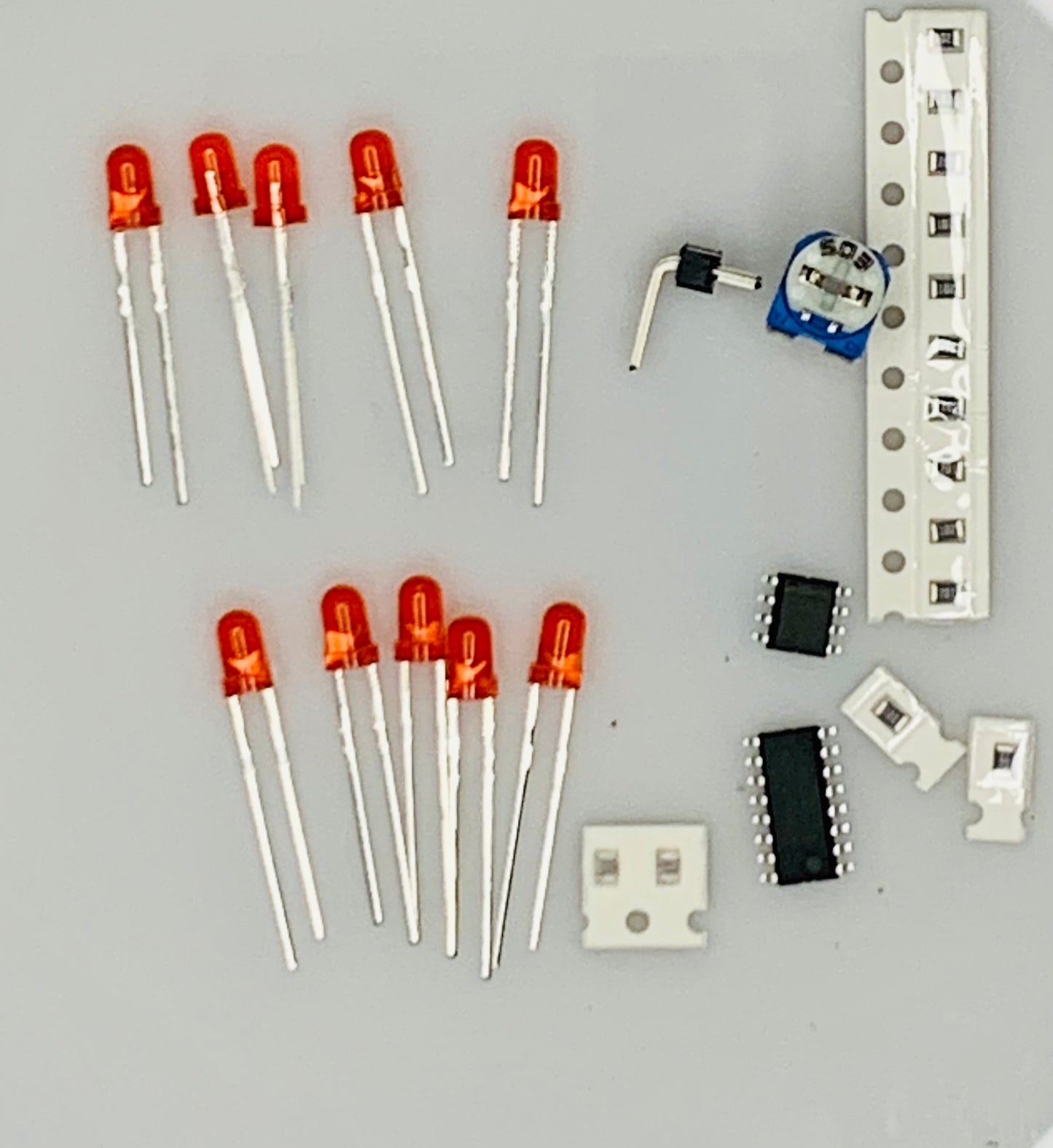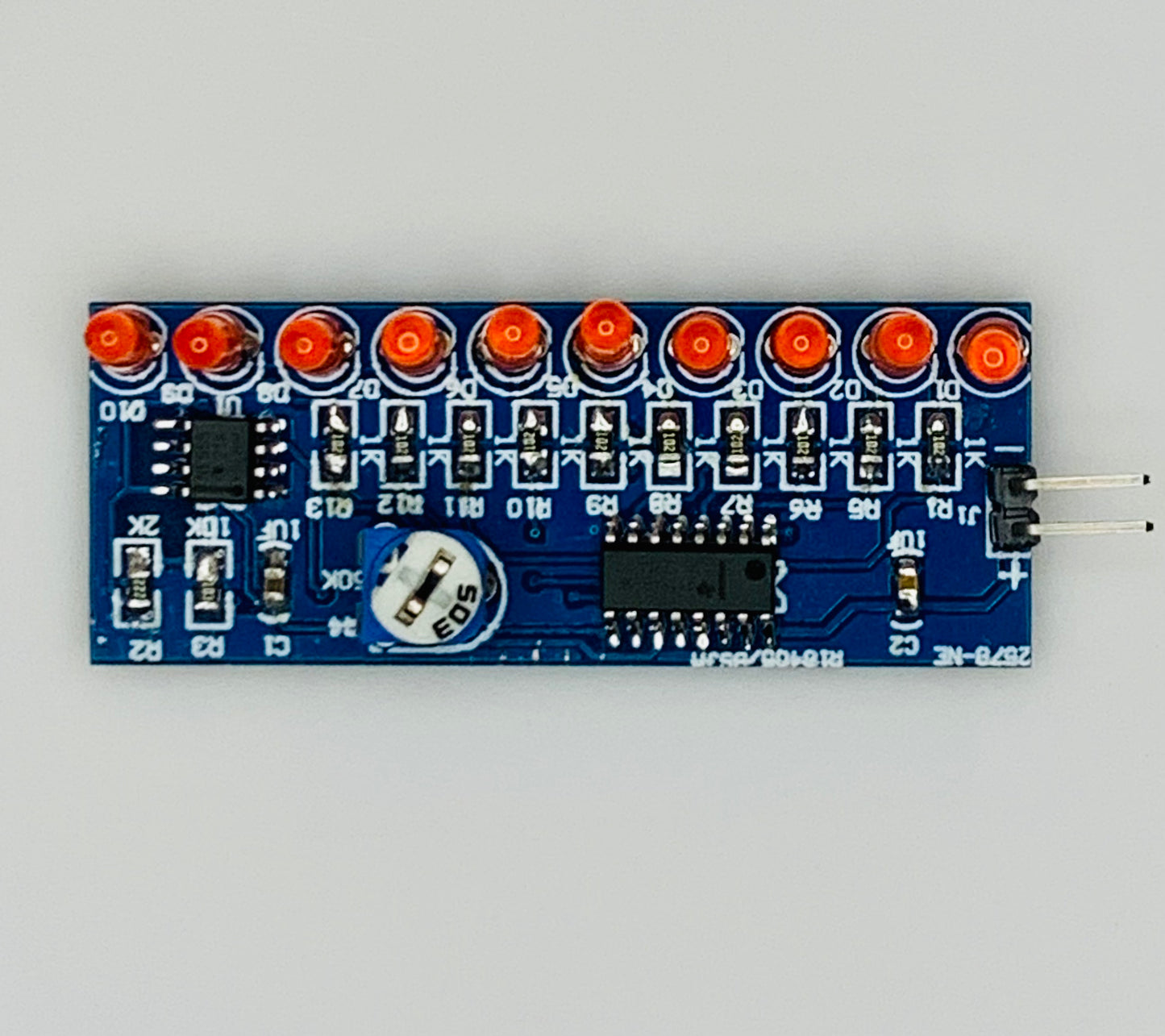 Blast Off Balloon Rocket
Classroom Set (25)