74LS190 IC TTL Counter 16-Pin Dip Counter Up/Down Decade (3 pcs)
Regular price
$15.00 USD
Sale price
$14.97 USD
Unit price
per
Sale
Sold out
You get three (3) IC's
New old stock!
SYNCHRONOUS UP/DOWN COUNTERS WITH DOWN/UP MODE CONTROL
PRESETTABLE BCD/DECADE UP/DOWN COUNTERS PRESETTABLE 4-BIT BINARY UP/DOWN COUNTE RS The SN54 / 74LS190 is a synchronous UP/ DOWN BCD Decade (8421) Counter and the SN54/ 74LS191 is a synchronous UP / DOWN Modulo-16 Binary Counter.
State changes of the counters are synchronous with the LOW-to-HIGH transition of the Clock Pulse input.
An asynchronous Parallel Load (PL) input overrides counting and loads the data present on the Pn inputs into the flip-flops, which makes it possible to use the circuits as programmable counters.
A Count Enable (CE) input serves as the carry / borrow input in multi-state.
Share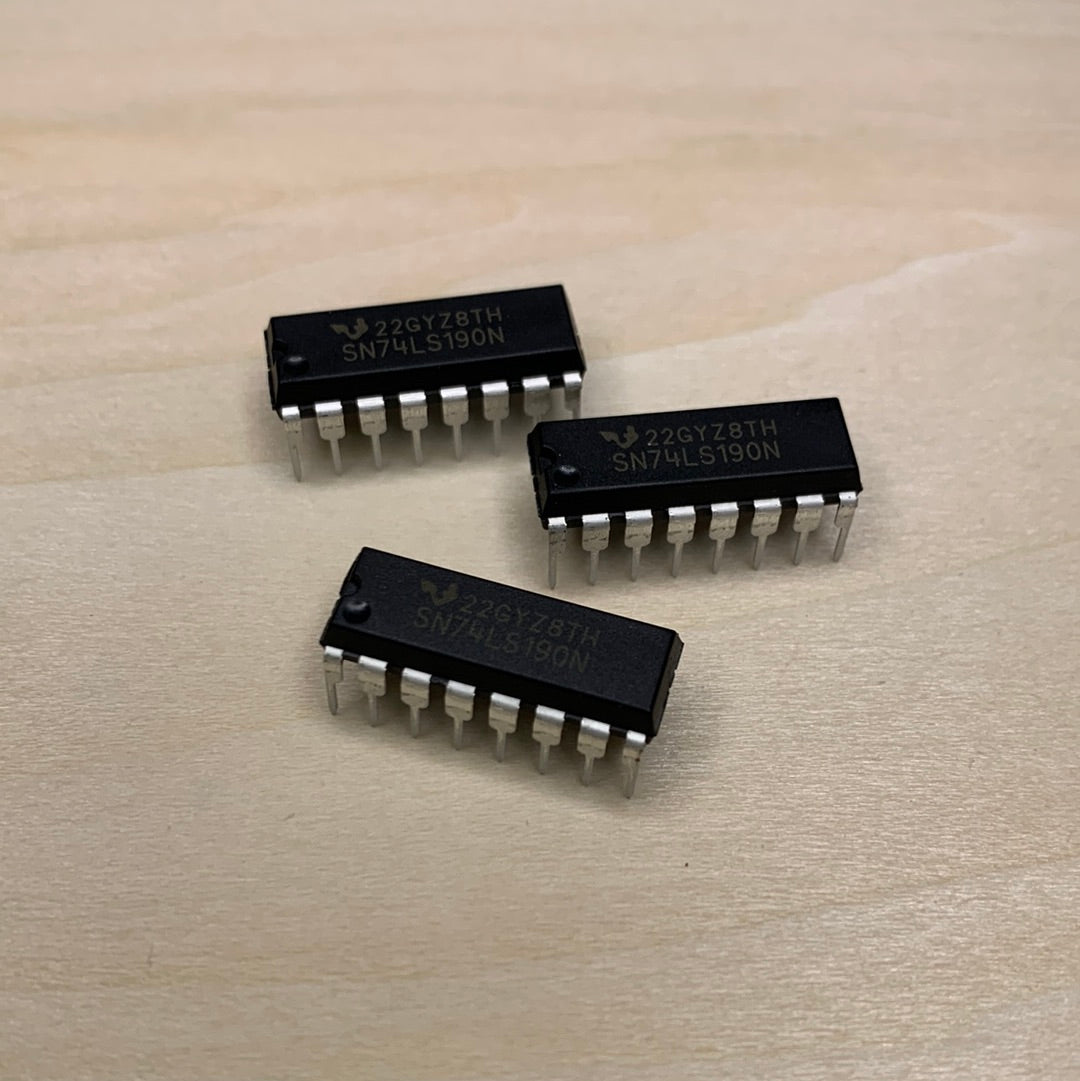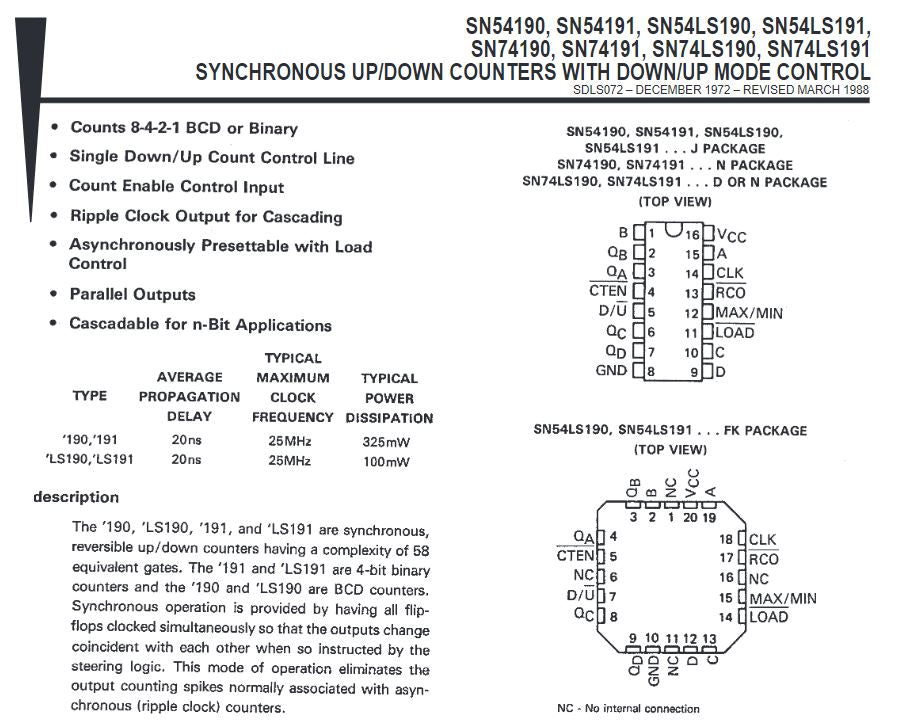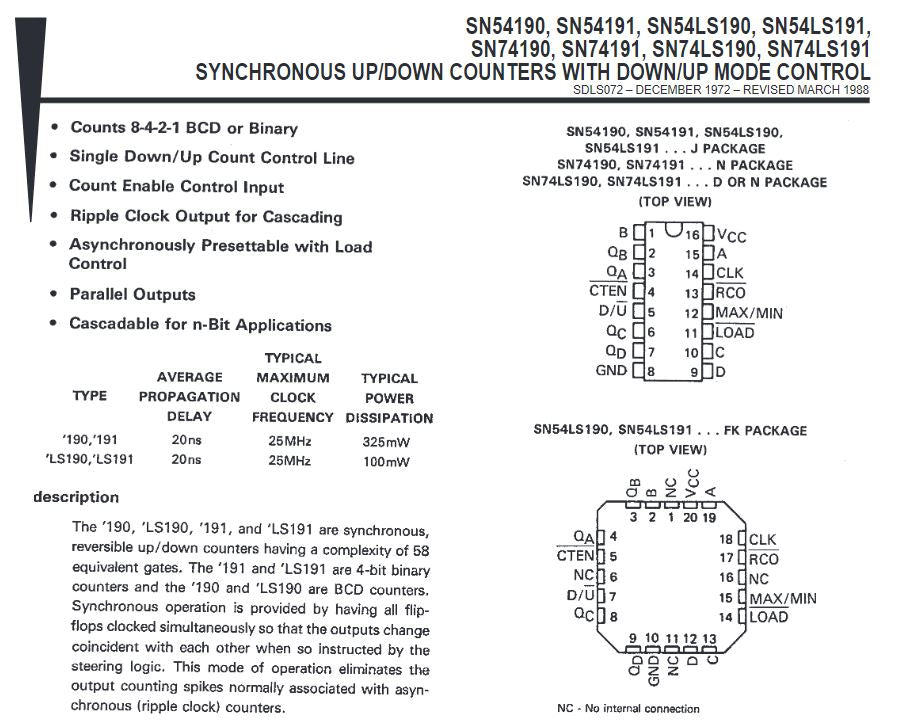 Blast Off Balloon Rocket
Classroom Set (25)